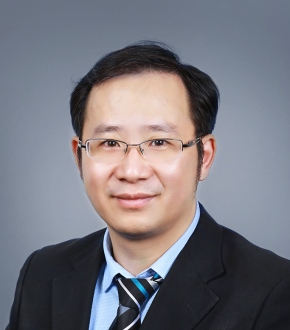 KANG, Xing
Partner, Attorney at Law, SeniorPatentAttorney
Working Languages:Chinese, English, Japanese
Practice Experience:

Mr. Xing Kang has expertise in patent invalidity proceedings, administrative litigation, patent infringement litigation, patent strategy planning, legal opinions relating to patent infringement and freedom-to-operate, as well as patent prosecution in the fields of semiconductor, electronics, machinery, computer science and communications. Mr. Kang has rich working experiences as patent examiner, patent attorney and attorney at law, which give him a better perspectives for the handling of patent examination, patent invalidation and patent litigation.

Mr. Kang has represented clients in many influential cases before Courts and CNIPA Patent Reexamination and Invalidation Department, among which a patent administrative case he handled was written in Patent Litigation Report 2017 by Beijing IP Court, a patent invalidity case he handled was selected as one of the Top 10 cases of the Patent Reexamination Board of the China National Intellectual Property Administration in 2019, and a litigation case that he was involved was selected by the Supreme People's Court of China as typical cases in 2020. Mr. Kang joined Lung Tin in April 2014, and is well recognized for his excellence in services by many influential clients.
Work Experience:

Lungtin Law Firm, Partner, Attorney at law, Patent Attorney

Electric Department of Patent Examination Cooperation Guangdong Center of the Patent Office, CNIPA, Room Director

Reexamination and Invalidation Department of Patent Office, CNIPA, Examiner

Electric Department of the Patent Office, CNIPA, Examiner
Education/Trainings:

LL.M.,Temple university, Beasley School of Law

M.S., Peking University, School of Electronics Engineering and Computer Science

B.Eng., Hunan University, School of Physics & Electronics



Social Activities and Honors

"Yantai Intellectual Property Expert", China (Yantai) Intellectual Property Protection Center

Member of lawyer Committee, Xiamen Intellectual Property Association
Working Languages:

Chinese, English, Japanese